Now the weather is warming up and summer's just round the corner, you want to make the most of the glorious sunshine. Yet what are the best ways to enjoy the weather and have fun without spending a fortune?
Have a picnic in the park – grab some mates, a Frisbee, some pink lemonade, a cd player filled with summer tunes and make some great food. Eating and catching up with friends in the sun, what could be better?
Go to the Seaside – there's nothing better than a stroll along the beach with an ice cream, load up the car or jump on the train and head to some great spots like Brighton, Norfolk, Wales, and Blackpool . Sit on the pier, eat some chips, take some silly photos and soak up the rays.
Host afternoon tea – bake some cakes, make some sandwiches and tea, invite the family round and you have an afternoon of simple pleasures. Plus everything goes well with cake.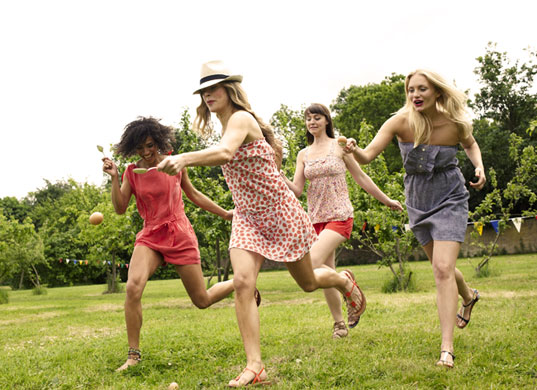 Sports day with a twist – boys vs girls with the losers having to cook dinner! Play games like egg and spoon race, 3 legged run, the sack race and the wheel barrow race. Embrace being a kid again whilst getting a tan
Finally if you feel like having some down time alone, grab a sun lounger, your favourite book, a glass of Pimms and you have the perfect English afternoon ready and waiting.
What are your great summer afternoon ideas?