When the days are long and cold, the nights draw in and it's hard to get things done we could all do with some motivational words to give us a boost and push us on to bigger and better things. What better way to do this than with a bright, cheery and perfectly formed piece of typeography!


Here are some of our current favourites to put a smile on your face, give you a thought for the day and brighten your walls....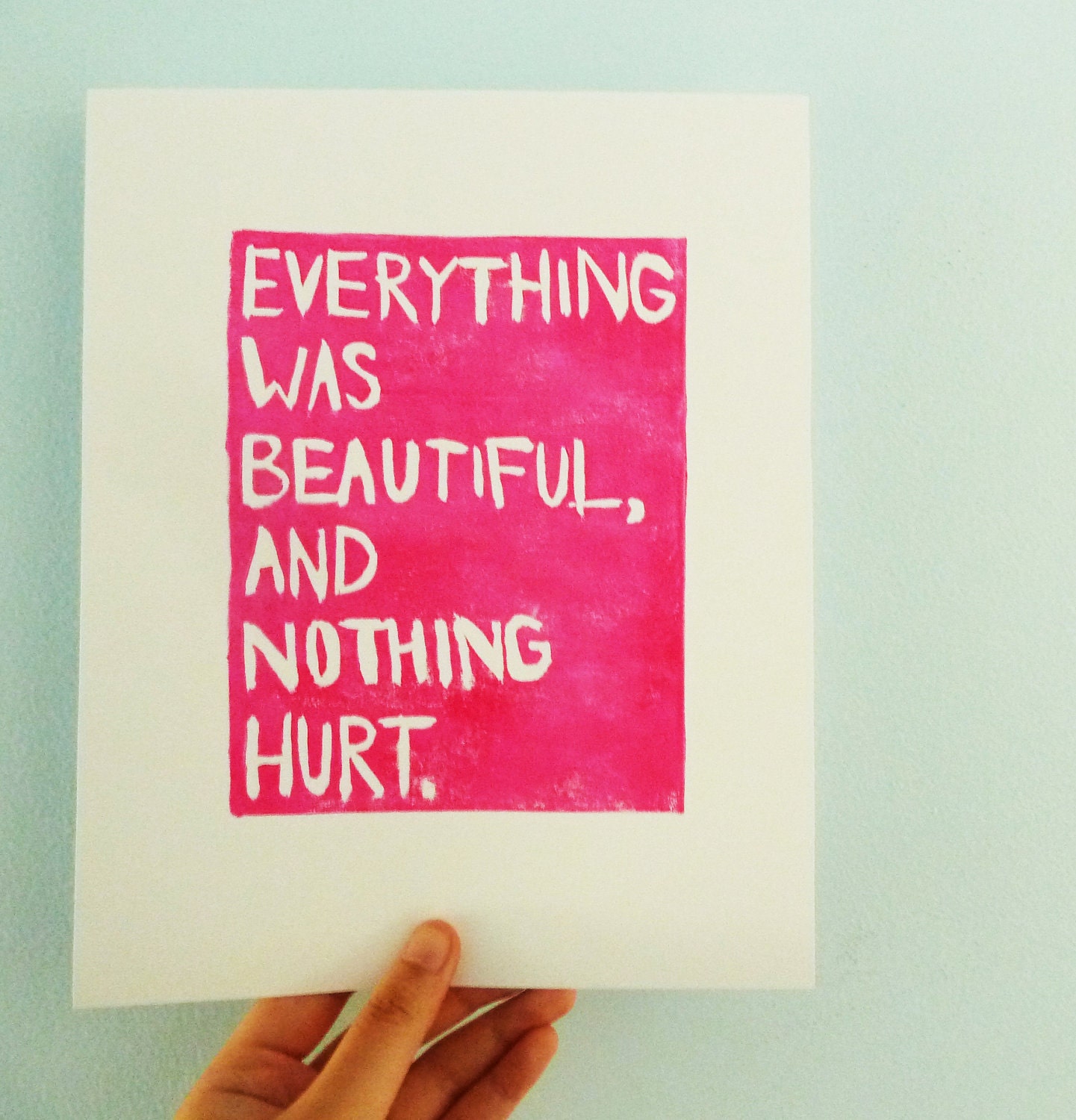 A quote from Kurt Vonnegut Jr.'s book
Slaughterhouse 5
made into a rather lovely linocut print in magenta ink by
inkstomp
.
"Be your own kind of beautiful". This print is made using antique mixed wood type from the early 1900's.....very cool....and the sentiment behind it is wonderful too!