Siberian weather eh? It wouldn't be so bad if it was still Christmas... staying snuggled indoors with as many mince pies as we could cope with, watching slushy films, and knocking back mulled wine... But in February? When it's already the shortest, darkest, gloomiest month? It's just cruel.
So if you're in need of some spirit-lifting, cockle-warming, rage-stopping chocolate, why not have some with a kick?
Cellardoor's Chilli Hot Chocolate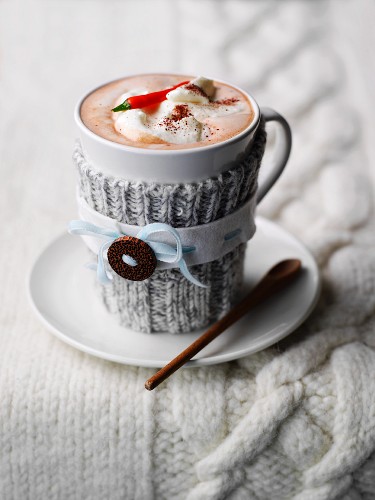 Ingredients:
Serves 2 Milk (enough for 2... depending on the size of your mug!)
1 fresh red chilli 50g of dark chocolate (the darker the better!!)
1 tsp honey
Method:
• Make 2 small incisions into the chilli and place in to a saucepan of milk, warming slowly on a warm heat.
• Melt the chocolate in a Bain Marie (or microwave) then add the chocolate and the honey to the milk.
• Heat for another 5 minutes, until the milk thickens and the chilli has had an impact.
•Remove chilli and drink from your favourite mug.
Sofa: essential. Slanket: optional.