Finally! There is a sniff of summer in the air but not a lot of warmth in it, we're afraid to say. However, we're supposed to be getting a heat wave in the next few days! This week we've been listening to the female vocalist Ren Harvieu from Salford who released her first album Through The Night on Monday. Being tipped as one of the artists to watch out for this year - we decided to find out for ourselves what all the fuss is about!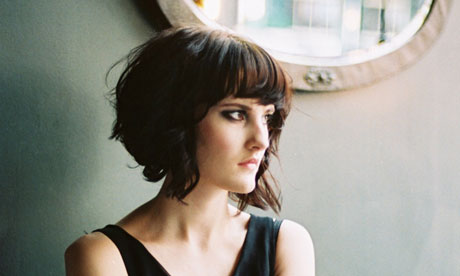 In a nutshell, Ren Harvieu's voice is beautiful and timeless. Although she is only 21 years of age, she manages to use it in a distinct, mature fashion. The listener becomes drawn to her voice as she is able to intertwine volume, emotion and a subdued sultriness.

Ren's style is unique, she dresses a little like she was meant to be born in another time and place which reflects her singing style down to a tee. She channels the 1920s/30s which we're big fans of, as are many of you vintage-loving girls too, no doubt!

Why not take a peek at Ren's video for the single Open Up Your Arms taken from Through The Night? We love the romance story throughout as well as her extraordinarily smoky look – let us know what you think!


By Melodie Walter