For the next instalment of our meet... the blogger series, we caught up with Megan from
The Briar Rose.
Inspired by her favourite Disney character, her blog is full of fairytale whimsy which we love! Read on to find out more about the girl behind the blog...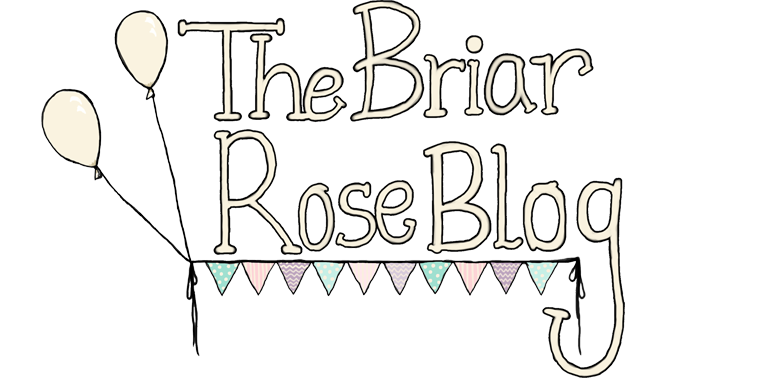 Ok, first up who is The Briar Rose?
The 'Briar Rose' was a title inspired by my favourite Disney character, Princess Aurora from Sleeping Beauty. 'Briar Rose' has always been one of my favourite names, and when I first started blogging I thought it would be a fitting alias. Nowadays I just see it as the name of my blog, I doubt I will ever be able to call myself anything but 'Megan' - it just feels unnatural!
How long have you been blogging, and what made you want start it in the first place?
I started my blog in late August 2011, however I only started to post regularly in January 2012. As I was starting university, I decided I needed some kind of creative outlet that combined my love of writing with my interest in fashion and photography. I'd also seen a few people discuss how beneficial blogging could be for those trying to break into the fashion industry, and it began to feel like the natural direction for me to pursue.
What inspires your blog posts?
Oh, all sorts of things! It could be a passage in one of my set texts for university, old films and story books, or just day-to-day events. Since I study creative writing I've got into a habit of writing down interesting dreams, little unexpected things I notice, and words I'd love to use in my own work. That can really help when it comes to putting together my blog posts. I'm also hugely inspired by my blogging friends, we're all on the same wavelength and I love reading their posts as well as writing my own.
How would you describe your style?
It's quite eclectic and changes with the wind. I adore sugary colours and soft fabrics, and I'm generally quite playful with the way I pair things together. It's Florence Welch meets Marie Antoinette meets Strawberry Shortcake.
What three items can you not live without?
My camera, I'm the kind of person who photographs everything. It's become a running joke in my family. I get through copious amounts of lip balm - I generally carry at least two pots! Finally I'd say hair dye, if I were stuck with my natural hair colour I would be extremely frustrated!
What do you get up to when you're not blogging?
I love cooking and baking and I'm forever dreaming up new recipes - my latest discovery was apple and blackberry cupcakes! My first love is writing so I spend a lot of my time reading and working on numerous novel manuscripts. Earlier this year I started modelling, so I've started doing photo shoots fairly regularly which is always fun, especially when I'm working with photographers and brands I've developed a personal relationship with through my blog. Naturally university is quite demanding, however since a large chunk of that is creative writing it isn't too strenuous!
Tell us something no one else knows about you...
When I'm ill or feeling down I watch cheesy children's films like Thumbelina and The Swan Princess on Youtube to take my mind off things.
And lastly, what's your favourite thing about Winter?
Christmas, it's my absolute favourite time of the year. In particular I love the food and spending endless hours in a cosy kitchen baking mince pies, spiced biscuits, Cointreau cupcakes and caramel sweet potato tart! Indulgent winter food is my downfall.