As hotly tipped acts such as Haim, Jake Bugg and CHVRCHES dominated our radio stations and Spotify playlists, you could say 2013 has been quite the year for emerging talent. Well, you'll be pleased to know, it's that time again. Where we pick out our eclectic mix of the top 5 bands we'll be watching out for in 2014.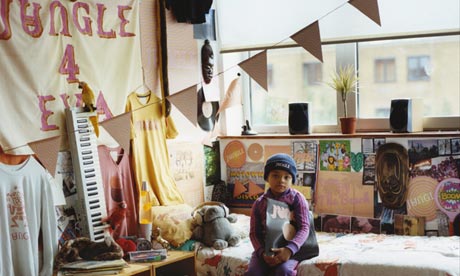 Jungle
Secrecy is definitely this bands forte, where their unknown identity has enthralled and fascinated listeners since their track Platoon first went viral overnight. With their absorbing urban disco feel and anticipated 2014 tour, we expect to hear a lot more from the West London hailing vigilantes.
Listen to: Platoon, Heat
Chloe Howl
Spunky enough for the indie crowds and polished enough to appeal to the masses, Chloe Howl certainly seems like she's got it sussed. With a similar sound and quirky appeal as Kate Nash and Lilly Allen, it's definitely expected that Howl will be packing a feisty punch to make sure she appears in the 2014 charts.
Listen to: No Strings, Paper Heart
Wolf Alice
Who said Grunge is dead? Well underground alternative four-piece Wolf Alice don't seem to think so. Imploding resonances of indie-folk-grunge, pieced together with Ellie Rowsell's haunting vocals, the band have made way for an enthusing new sound.
Listen to: She, Blush
Moko
In 2014 we expect pigtails to have another fashion moment, and why may you ask? Well that's because there's a new superstar on the block called Moko. So far her trendy South-London vibe hasn't gone unnoticed, however we expect much bigger things from the urban/garage/soul singer next year.
Listen to: Hand on Heart, Honey Cocaine
Stunningly simple, yet oh so charming, Wet deserve every accolade they obtain. Not since Daughter have we heard such motivationally pleasant sounds. Where the Brooklyn based three-piece have so far received rave reviews from across the pond. Let's hope in 2014 they cross international waters and cast the UK under their graceful spell.
Listen to: Don't Wanna Be Your Girl, Dreams