Christmas is just around the corner, waiting excitedly in all its sparkly glory on the other side of the weekend. It's going to be a packed weekend of last minute Christmas shopping, catch-ups and travelling for most. With this taken into consideration, it seemed more appropriate to share some gift ideas, in this week's edit, for those of you who are also doing the last minute thing or are stuck on what to buy for that last tricky person…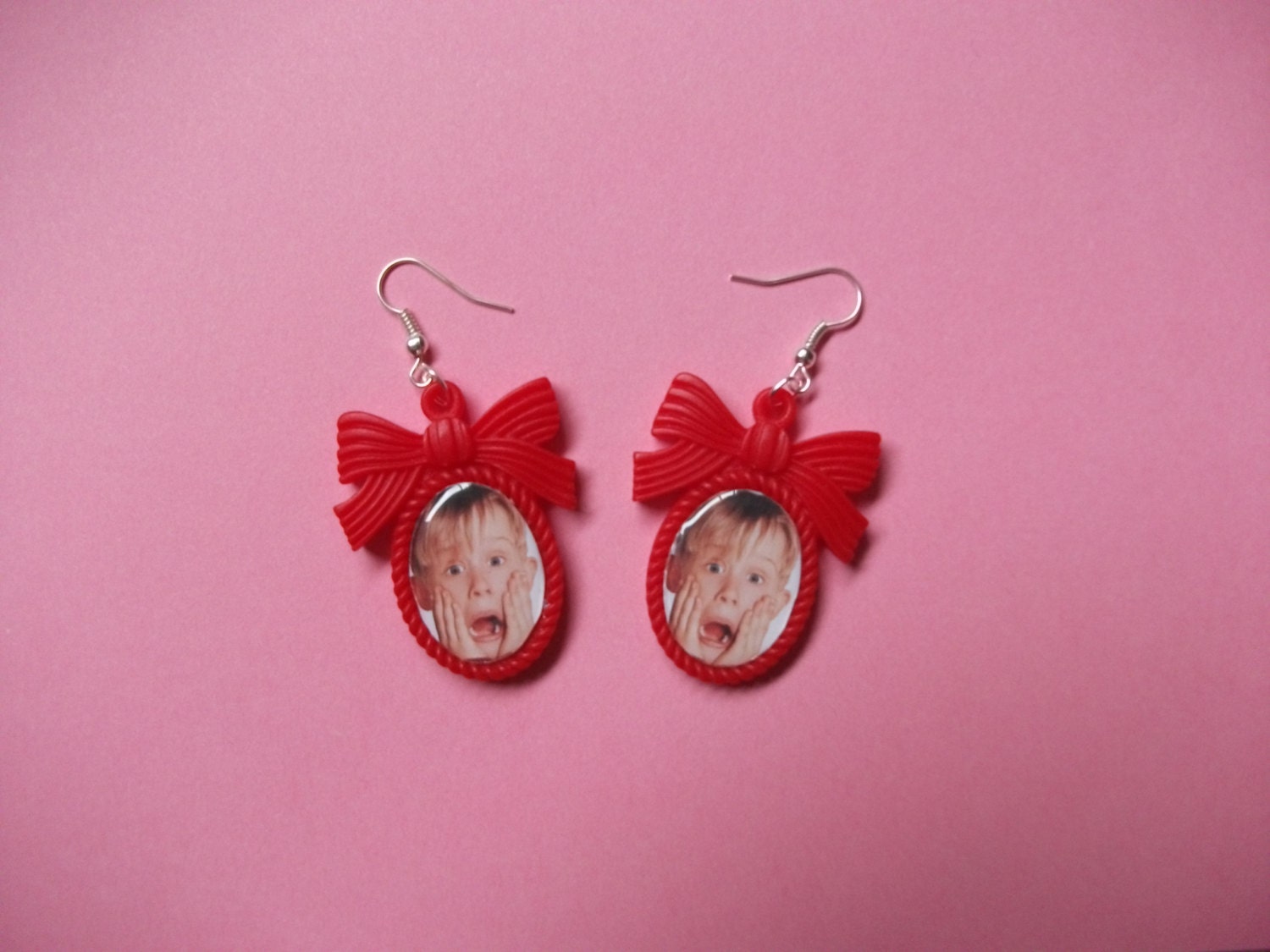 For the kookier nineties child in your life why not get them these attention grabbing
Home Alone earrings
from Kushtea. Merry Christmas you filthy animals...
Kinfolk is a Montreal based magazine that emphasises the relationships that are strengthened through the process of eating together. Their new
Kinfolk Table
book tells the story of different creative across the globe through the sharing of food and recipes. Who doesn't want to eat well and in good company.
The crazy cat person in your life will definitely appreciate this
trippier than Zappa sweatshirt
. There are some absolute gems on this awesome site so have a peruse.
The
Fujifilm 90
is a step up instax that's fun but also takes pretty decent pics. Great for outfit checks, memory preserving at parties and the impatient amongst us.
Marc Jacobs gorgeous pooch has its own Instagram account. Now you or your gift recipient can wear the world's most fashionable hound in the form of this super cute brooch.
Sufjan Stevens does Christmas music like no other and this is one of the best Christmas albums. Listening to
Sister Winter
makes the heart melt.
Finally it just wouldn't be Christmas without watching this cinematic gem.
It's a Wonderful life
is the quintessential Christmas movie so why not share it this Christmas.
By Kerry Flint